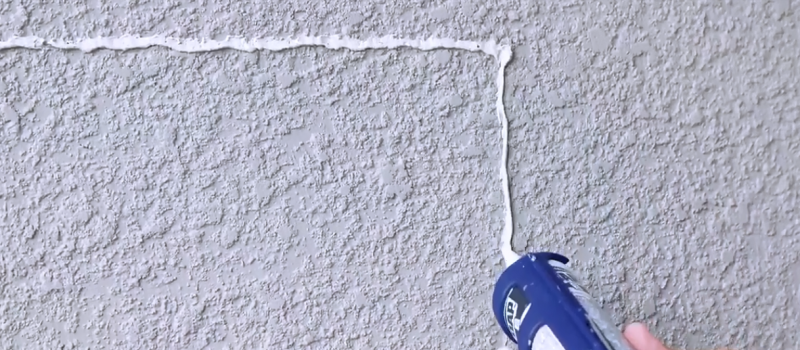 Maintaining Exterior Cracks
There are many options to choose from when it comes to siding. With our new builds at Southern Homes, we often use decorative cementitious finish, which is similar to stucco. This is a cement-like siding that not only looks good but has great benefits. Decorative cementitious finish creates a shell around your home, so it requires less energy to keep it cool during the summer and warmer in the winter. Depending on the area in which you live, traffic or overhead plane noise can be loud, but decorative cementitious finish significantly cuts down that noise.
There are numerous benefits to using decorative cementitious finish as the exterior siding for your home. Although strong, it is normal for this material to crack, most likely as the home settles. But no worries, this cracking is simple to repair and we're gong to teach you how!
First things first…Supplies
It's simple! All you need is:
Patching compound
Damp rag or sponge
Touch up paint & paint brush
You can find all of those supplies at your local home improvement store.
We recommend ElastoPatch, which is a is a high performance, ready-to-use compound that eliminates recurring cracks by providing a permanently flexible fill.
Next step…Action
Once we have the supplies needed, we want to prep the area. Locate the area with the crack and gently brush the area to make sure there is no debris on surface. Once you have done that, we can start applying the patching compound.
You want to either caulk or apply the patching compound in a thin bead following the crack line. Once finished, you will take your index finger and gently work the compound into the crack and feathering the edges of the overlapped compound.
Once you have completed this step, you are about done. Use the damp cloth to wipe the excess compound from your index finger and over any compound outside of the problem area.
Last but not least…It's paint time!
You've got your paint brush, and it's time to go. After the compound has finished drying over the crack, you can then start applying your touch up paint. Just apply a light coat to your brush and use small strokes over the crack.
And just like that, you're done! Rinse off your paint brush, store your paint and patching compound, and sit back and feel accomplished.
You can also check out the video below that shows a couple of our team members demonstrating how this is done!