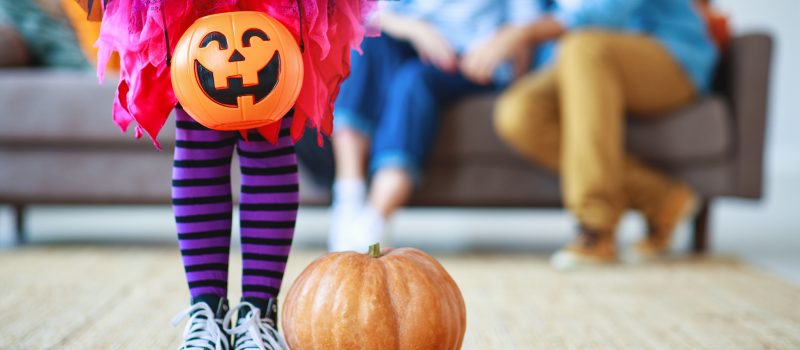 It's Spooky Season! This year's Halloween celebrations might look a little different, but that doesn't mean we have to miss out on the festivities! Whether you're choosing to traditionally trick-or-treat or avoid the crowds, we put together a list of fun Halloween activities you can do from the comfort of your own home this year. 
Decorate to the max
If there is a year to go big on decorations, this is it. Build anticipation and excitement by decorating your home. Place pumpkins around the house and on the porch, hang black, orange, and white lights. The sky's the limit! Here are some cool DIY ideas that you can create as a family. 
Have a spooky movie marathon
Pop some popcorn, gather your favorite treats, and settle in for a Halloween-themed movie marathon. From "Hocus Pocus" to "Halloween," there are plenty of options appropriate for every member of the family. Start with family-friendly Halloween movies and switch to scarier options once the kids go to bed. 
Host a virtual Halloween party
Invite your friends and family to a virtual Halloween party. Throw on a costume, grab some snacks, and put on some music. You can set a theme for the costumes and hold a costume fashion-show, carve pumpkins, and share scary stories. 
Halloween candy hunt
Think Easter egg hunt but with Halloween candy! Decorate your front yard for Halloween and hide prizes and candy around the decorations. Let your kids run around collecting whatever they can find.  
Make some spooky eats and treats
Brew up some Halloween snacks and desserts! Order Halloween-themed meals from local restaurants or make your own scary-themed meal like eyeball pasta (spaghetti and meatballs), or ghost pizza bagels, black bean pumpkin soup, spiderweb cake, or jack-o'-lantern Rice Krispie treats. Here's a great resource to plan your spooky meal from drinks to dessert! 
We may be living in uncertain times, but that doesn't mean celebrations are completely on hold. With a little bit of creative thinking, you can create new and fun ways to celebrate Halloween and maybe even create some new traditions along the way.
However you choose to celebrate, we hope you have a fun and safe Halloween weekend.